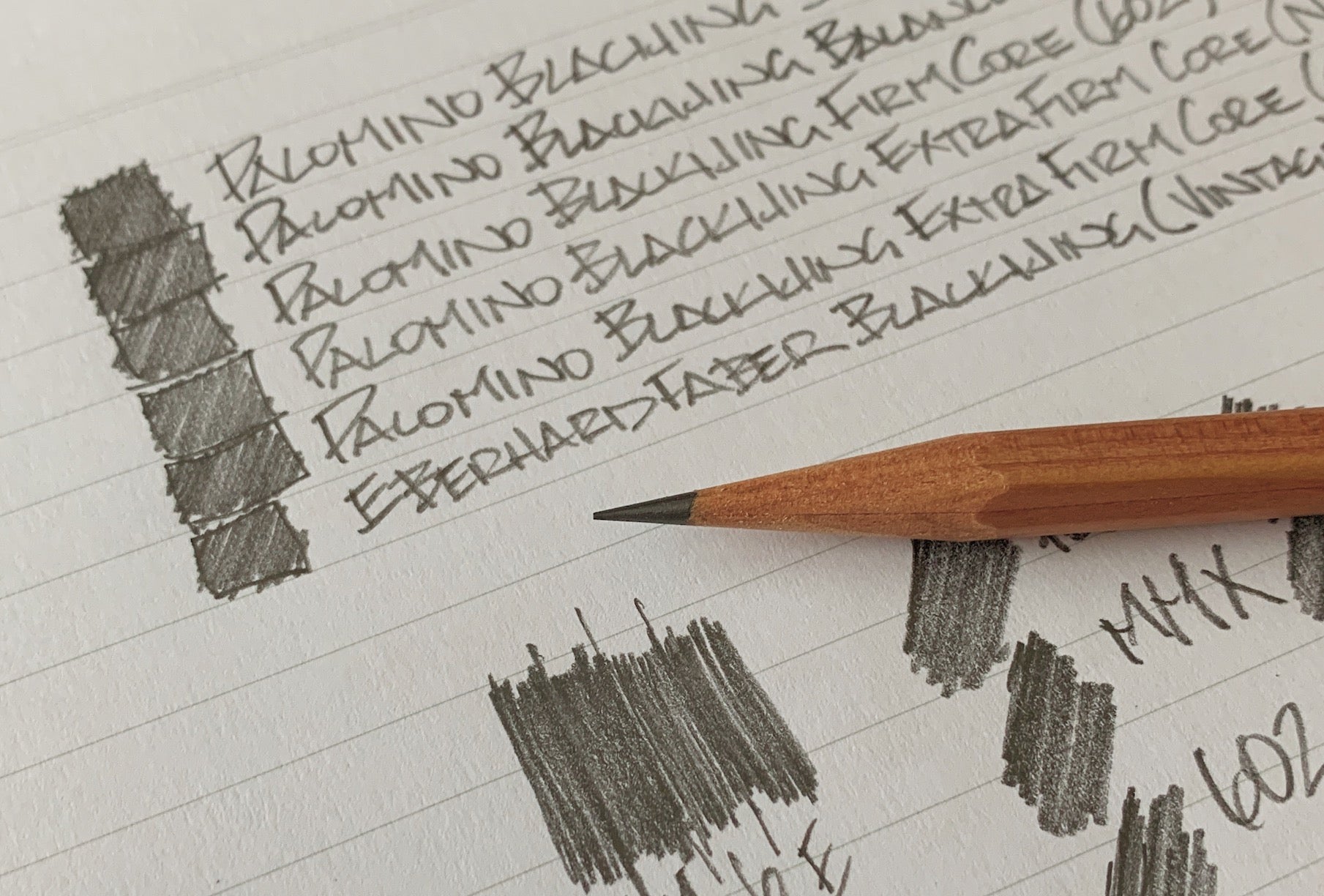 Field Test: Just Blackwingin' It
Ever wonder why #2 pencils are called that? We like to think it's because #1 – the real MVP – is Blackwing. Take a sec to read about this lesser-known company with a pretty tremendous legacy. Their story begins in the 1930s when, for the first time, the California cedar was paired with the high-quality graphite from Japan, to create the first Blackwing pencil. Since its inception, illustrators, musicians, and writers have experienced the transformational experience of using the best pencil ever made.
It's important to know this about Blackwing pencils: They come in main two varieties – the everyday and the limited release Volumes.
There are 4 everyday types: Natural, Pearl, Matte, and the iconic 602. Each one has its own qualities but they all make writing, drawing, or scoring a real treat. Come in the shop and we'll show you how each compares among the Blackwing everyday styles. Note: We're not responsible if a regular pencil just won't cut it after you've tried any of the Blackwings; you'll be hooked just like us!
Aside from the perennial favorites, Blackwing also produces limited-edition runs, called Volumes. Each Volume is assigned a number, although they aren't sequential. Each edition tells a story, like the Volume 651, which is a tribute to the legendary Bruce Lee. The brightly colored black and yellow pencil design was inspired by the philosophies of Jeet Kune Do, Lee's style of martial art. Why 651 you ask? The number assigned to this limited edition takes its name from 651 South Weller Street, the Seattle home to Lee's first school. Each Volume is produced in limited quantities and have garnered quite the following from novice collectors and connoisseurs alike. Next time you're in the shop or browsing online, take time to check out the available Volumes, and the story behind them. It's a great way to expand your horizons while turning heads with the eye-popping design.