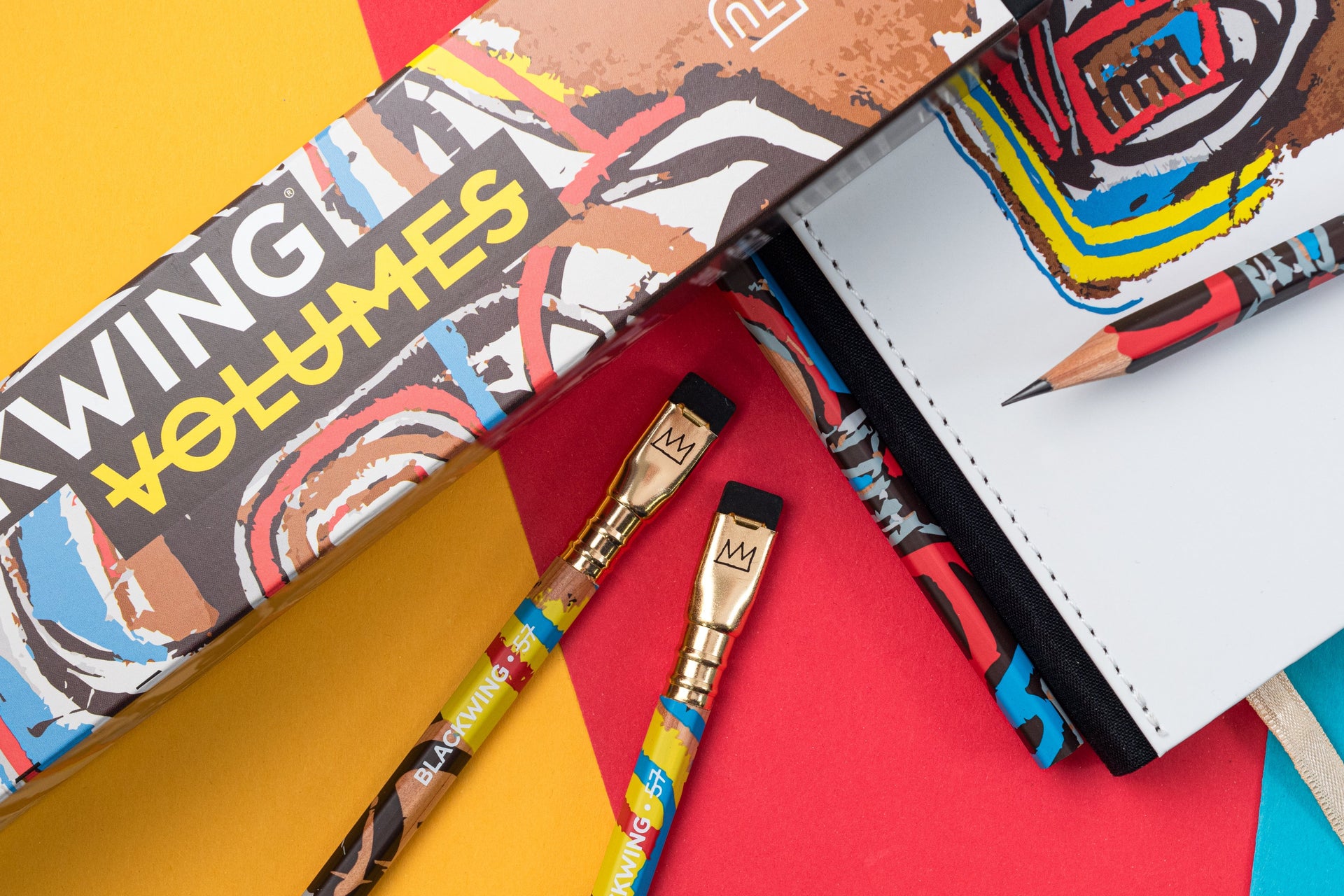 Blackwing Vol. 57- a tribute to Jean-Michel Basquiat
The Blackwing 57 is a tribute to Jean-Michel Basquiat and his boundary-pushing art.

Jean-Michel Basquiat is one of the best-known artists of his generation and is widely considered one of the most important artists of the 20th century. His works are edgy and raw and through a bold sense of color and composition, he maintains a fine balance between seemingly contradictory forces such as control and spontaneity, menace and wit, urban imagery, and primitivism.
The conjunction of various media is an integral element of Basquiat's art. His paintings are typically covered with text and codes of all kinds: words, letters, numerals, pictograms, logos, map symbols, diagrams, and more, and featured multi-panel paintings and individual canvases with exposed stretcher bars, the surface dense with writing, collage, and imagery.
The number 57 is a reference to 57 Great Jones Street in New York City, where Basquiat created some of his best-known works.
Blackwing is more than just a pencil, it's an experience. We have used them in the shop since the day we opened and HIGHLY recommend...But be warned: YOU WILL NEVER WANT TO USE ANOTHER PENCIL. You will fall madly in love with its iconic shape, quality of graphite and replaceable eraser, and fragrant cedar aroma. It's no wonder this pencil has inspired the creative work of so many legends throughout the ages.