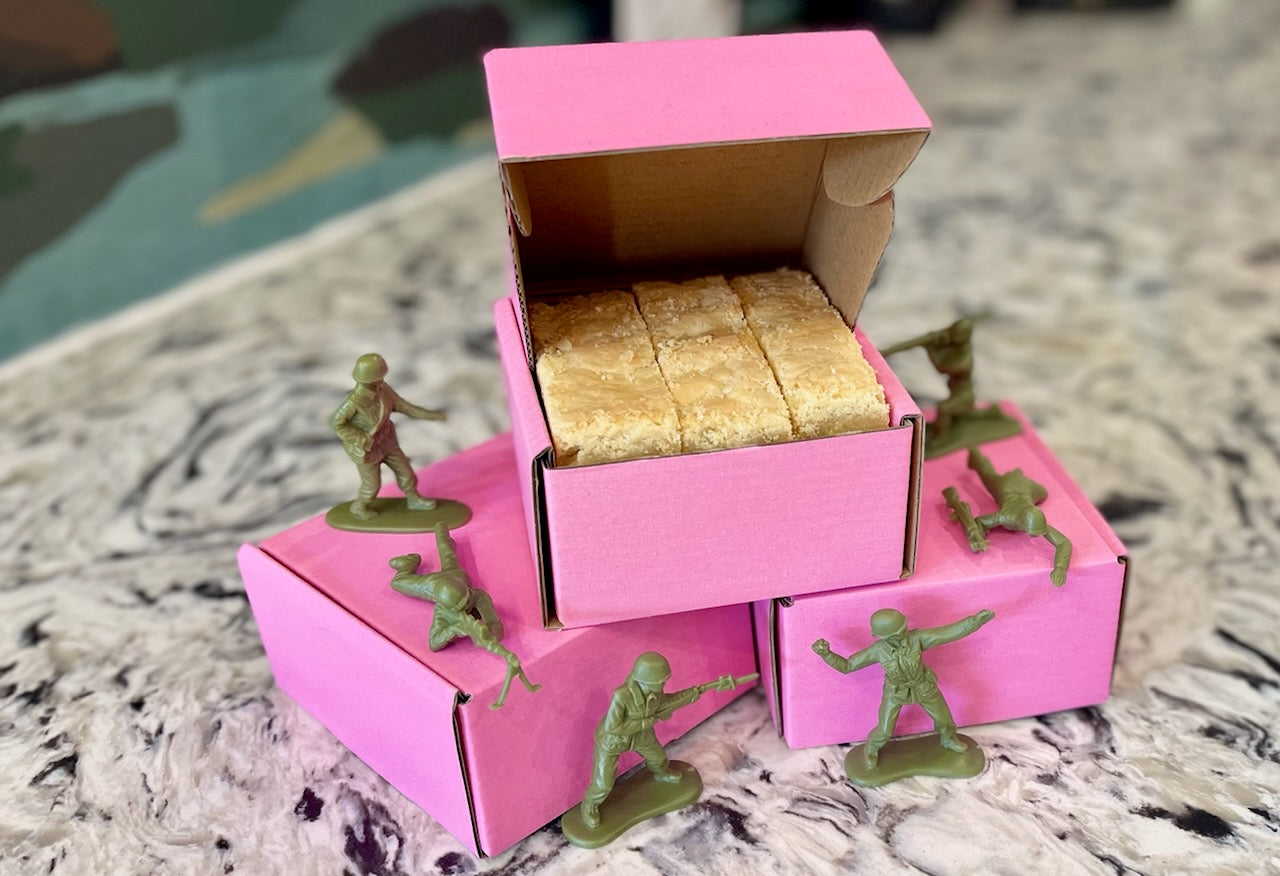 Field Tasted | Ted Lasso's Shortbread
Like much of the world, we are anxiously awaiting season 3 of our beloved Ted Lasso. So, to pass the time, we decided to get to the bottom of a very mouthwatering mystery...just what makes Ted's shortbread so irresistible??
There are several recipes out there but we were really happy with the one we chose. It was easy enough for a kitchen novice and the result was buttery, flakey, perfection. Check out the recipe below to try it for yourself!
We all love the sentiment behind Lasso's Army Men tokens. But what about Army WOMEN?? Well this is where we have to give a special shoutout to our very own young feminist icon, Vivian Lord.
At the age of 6, Vivian won some Army Men figurines in an arcade. She loved playing with them but soon questioned why there weren't any women. If women served in the armed forces, why weren't they represented as well?
With the help of her parents, she searched the web and found that there wasn't a single company that produced these female figurines. There were pink Army Men, but they were still made from the same male molds. Well, this didn't sit well will the young Miss Lord who took it upon herself to write a letter to every major toy manufacturer asking them to correct their mistake. Only one toymaker responded, but they accepted the challenge and made Vivian's dream a reality!